10 Apr

Inland Stacking Area – Porto Seco de Viana, Angola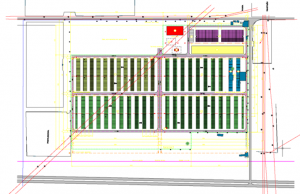 Multiparques (MP) has requested MHC to perform a small study related to the review of the Port Seco lay-out options and issues depending on the type of equipment that shall be operated.
Port Seco is an inland stacking area for full import containers and empty export containers (Port Seco de Viana), all in order to relieve the pressure on the storage and stacking areas in the port.
Services provided by MHC are:
Drawings of the lay-out for three types of equipment.
Reach stackers.
RTG's.
RMG's.
Calculation the productivity of the dry port for each of the chosen layouts.
Indication of the number of equipment and the costs involved..
Provision of a rough indication of the investments related to the preferred lay-out.