10 Mar

Inspection of Grain silo Complex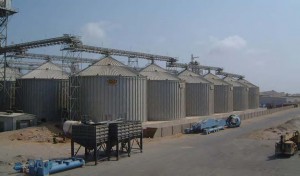 INSPECTION OF GRAIN SILO COMPLEX – PORT OF SALIF, YEMEN
In 1999 a 100,000 tons grain silo complex was constructed including bagging lines and warehouse. In 2002 a dispute has arisen between the customer and the supplier regarding quality and completeness of the project. On behalf of Control Union, MHC has carried out an inspection visit in order to give an expert opinion regarding quality and status of the project. In 2003 the dispute was settled through an arbitration process during which the inspection report was successfully defended.
Services provided by MHC are:
Inspection visit of the grain terminal.
Preparation of an inspection report with expert opinion regarding the status of the project.
Clarification of findings in front of an arbitration committee in Paris.
Control Union Inspections France
2002 – 2003