10 Apr

FEASIBILITY STUDY LPG JETTY – NIGERIA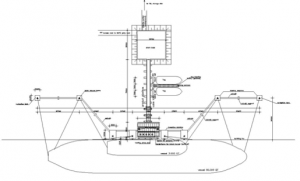 Arcadis was approached by a major player in Nigeria to prepare a feasibility study for the construction of a jetty structure in the Bonny river for the unloading of cryogenic/pressurized LPG.
The LPG jetty should be capable of handling vessels in the range of 5,000 to 50,000 DWT.
Apart from studying the optimum location for this LPG jetty along the river banks, also a preliminary design was made for the jetty including a land base, access trestle, platform and breasting and mooring dolphins. In parallel alternatives were studied for a pipe corridor through a mangrove area as to connect the jetty with the on shore storage area.
Services provided by MHC are:
Project management.
Design coordination.
Technical input for the feasibility study.