02 Apr

» Development of Masterplan Port of Coronel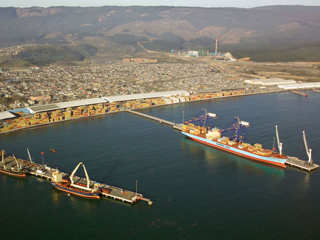 MASTERPLAN / MANAGEMENT FOR PORT OF CORONEL
In view of the changing market conditions in the maritime sector in Chile, the Port of Coronel intended to develop container facilities.
A development plan has been drawn up. The organization of the Port of Coronel and the existing plans had to be reviewed, inclusive equipment. A masterplan for the container developments up to 2020 had to be made and operational assistance was needed.
Services provided by MHC are:
Description of process flows.
Selection of port equipment.
Description of the lay-out of the port, the jetty and the Manco area.
Operational aspects and the determination of required equipment and the equipment cost.
Definition of IT requirements.
Interim operational management.