10 Apr

Modjo dry port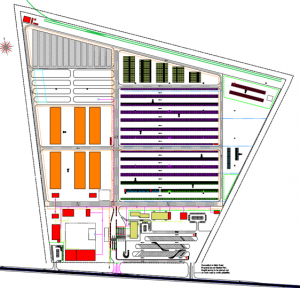 Ethiopia is a landlocked country, thus lacking any sea ports. The government of Ethiopia has established the company Dry Port Service Enterprise (DPSE) for the development of dry ports in Ethiopia. Ethiopia's first dry port, Modjo Dry Port, has started on a small scale end 2009, relieving the congested Djibouti. The Steder Group has prepared the business plan, a master plan and port operations manual for Modjo Dry Port and is providing expatriate management services. Furthermore the Steder Group has an advisory role in the design and construction of the dry port and further development of other dry ports.
Services provided by MHC are:
Preparation of the master plan of Modjo Dry Port.
Preparation of throughput calculations.
Preparation of a logistical study.
Preparation of port automation report.
Preparation of a port operations manual.
Infrastructure and building design input / review.
 Providing general technical assistance.
Stedergroup BV
Modjo Ethiopia
2009-2010