10 Apr

Technical due diligence for 3 ports in Turkey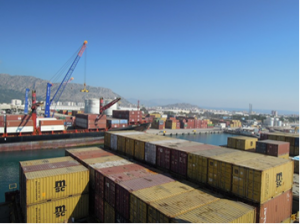 The Client is a major investment fund looking to acquire a stake in a holding company owning three assets (Port projects).
MHC was assigned to conduct a technical due diligence for three ports, consisting of a full review of the existing terminal equipment & operations, including all outsourced activities, as well as the status of the marine and quay infrastructure. The project was concluded with CAPEX and OPEX cost estimates for current operations, after optimization, and for various expansion scenarios. The CAPEX and OPEX estimates, as well as productivity estimates were used as input for business model calculations.
Services provided by MHC are:
Inspect and review the assets owned and/or operated by the company and comment on their condition, estimated lifetime, cost of replacement.
Review of current terminal operations.
Comment on productivity based on benchmarks.
Assess adequacy of existing terminal layout.
Assess terminal capacity considering new developments.
Comment and advice on maintenance schedule and cost.
Assess the adequacy of prognosed CAPEX and OPEX requirements.
Review and comment on the current and proposed TOS and IT systems.
Review of HSE policies and compliance.
Comment on Companies' operating model drivers and development of forecast for operating expenses and capital costs.