10 Jan

TERMINAL MASTERPLAN LAS FLORES – COLOMBIA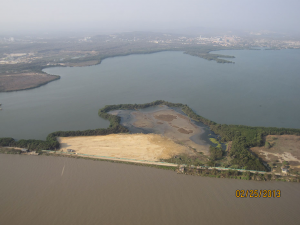 Sociedad Portuaria de las Flores has obtained a concession from Cormagdalena for the use of water front of the river Magdalena at about 7 km upstream of the river. They have to intention to develop their area into a Liquid / Bulk Port and commissioned MHC to execute the following:
A phased Masterplan of the port facilities & cargo handling tools based on the strategic direction by the terminal and a cargo forecast for all different kind of commodities but with the focus on liquids.
Services provided by MHC are:
Masterplan report for the port area.
Conceptual layout for the liquid and bulk terminal.
Cost estimate of the investments.
Port Consultants Rotterdam
Baranquilla Colombia
2013-2014