28 Mar

Technical Assistance Dhamra Port Coal Terminal – India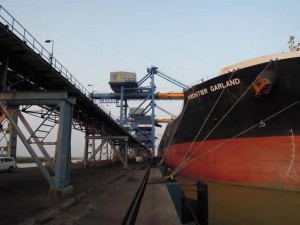 TECHNICAL ASSISTANCE DHAMRA COAL TERMINAL
Materials Handling Consultants (MHC) provided technical assistance to the Dhamra Port coal terminal in India. The coal terminal is facing various technical problems with the conveying systems and handling equipment, resulting even in structural failures.
Services provided by MHC are:
On site inspection.
Analysis and technical advice on various structural and operational problems.
Review of the structural design of structures showing failures.
Tata Projects Ltd.
2012 – 2013